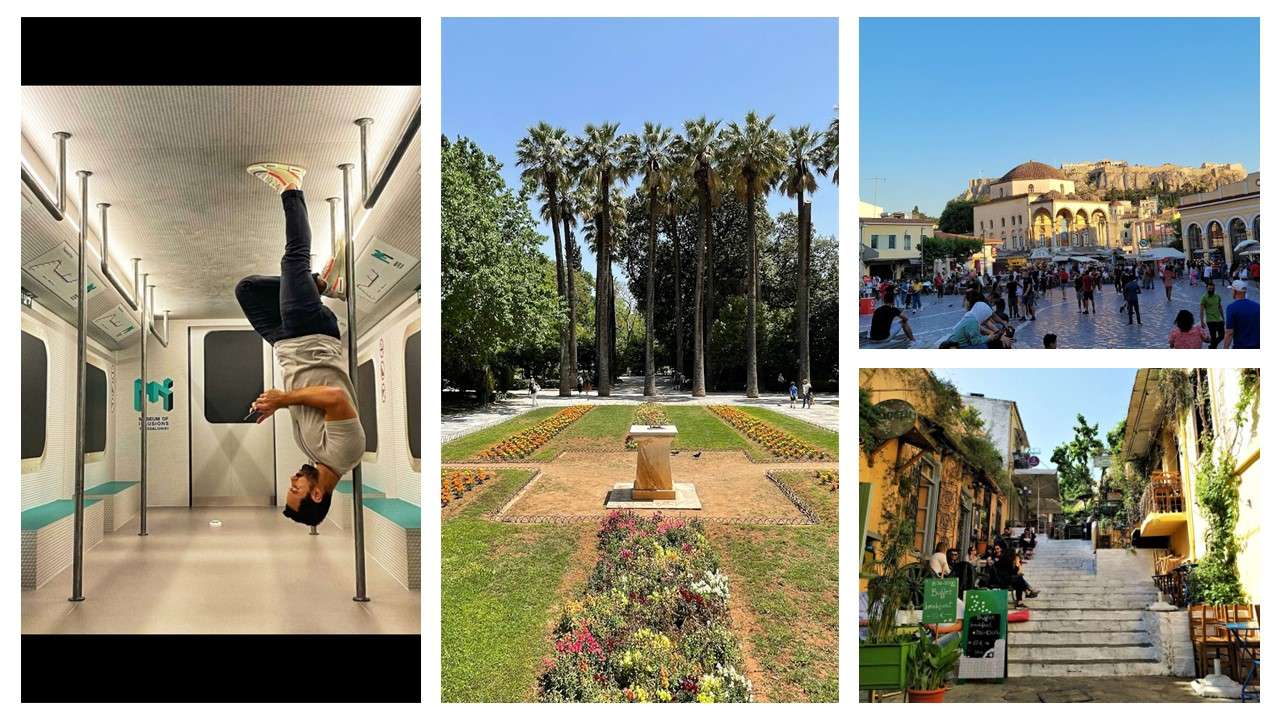 Πέμπτη 6 Ιουλίου 2023
ioanna
URBAN ATHENS EXLPORATION
Explore several lesser-known neighborhoods to experience "real Athens" and the secrets that lie just below the surface.
Start your exploration with Syntagma Square, which is one of the most popular parts of the city. It is also the starting point of most of the city's demonstrations and it also houses concerts and festivals. Since Syntagma Square is in the city centre, visitors cross the square to get to most of the city's attractions. The square is presided over by the Hellenic Parliament, in front of which is the Tomb of the Unknown Soldier. You may the changing of the guard every hour on the dot. At the top of Syntagma Square is Ermou Street, one of the city's main shopping streets. It is usually one of the liveliest arteries in Athens.
Pretty close to the Ermou str. is located the Museum of Illusions, a perfect place for new experiences and fun, there's something for everyone: friends and family, parents and couples, grandparents and grandchildren!
Next essential site is the Plaka neighborhood. Built around the ruins of the ancient agora, Plaka is among the oldest residential areas in Athens and was considered the Turkish quarter during Ottoman rule. Much of it burned down during a fire in 1884, exposing many ancient sites below the neighborhood, and archaeological research has been carried out in the area ever since.
Centrally located in the Plaka neighborhood, the Benizelos Mansion, also known as the House of Saint Philothei, is the oldest surviving house in Athens, built between the 16th and 17th centuries. This two-story house is an excellent example of a konaki, a noble urban home with architecture found in Ottoman occupied cities and gives visitors a sense of the traditions and lifestyles of Athenian aristocrats before the Greek revolution against the Ottoman Empire. Must-see! The wine and olive press in the back courtyard, a standard feature of noble households in Byzantine and Ottoman times.
Last but not least, explore the Monastiraki Flea Market.
Located under the shadow of the Acropolis, Monastiraki is a unique neighborhood that has been inhabited for six thousand consecutive years! It is among the oldest, most historic and important neighborhoods in Western Culture. The name "Monastiraki" was established during the Greek Revolution against the Ottoman Occupation. It was inspired by the nunnery (female monastery) that was established on the square.