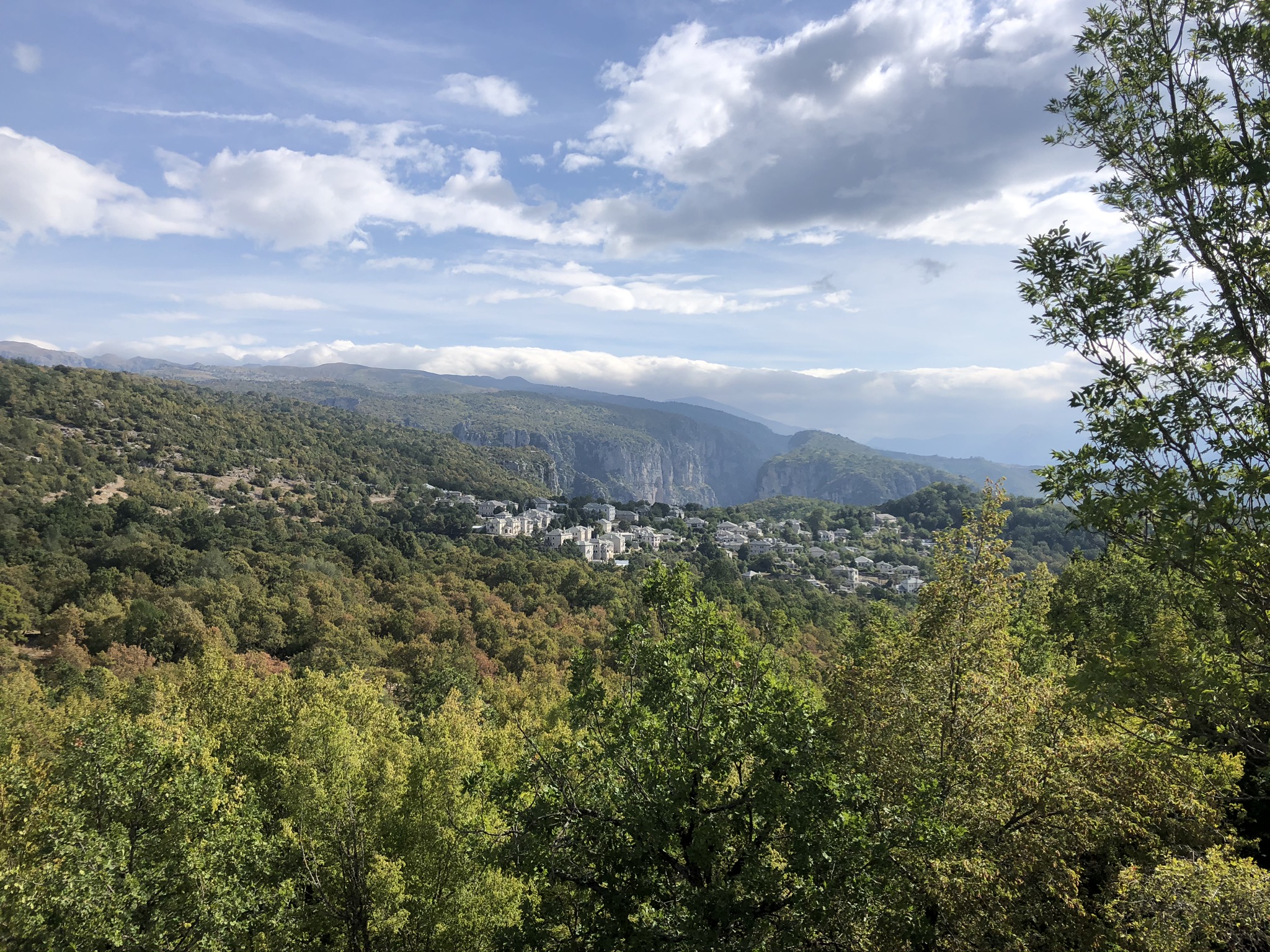 0 29 Nov 2020
georgemyzalis
Central Zagori: At the Edge on the Stone Trail
Central Zagori. Around sunrise.
The rooftops smoke the morning dew. The cobbled path invites you to follow it, awaiting as the fog dissipates, after a long winter, and reveals a motionless appearing life. Expects for the rhythmic walk of the hiker who experiences images, sounds, smells, tastes and touch.
It invites you to follow it on other paths with forests, bridges, ravines. To walk in order to discover the perspective of the Epirus landscape. Stone, river, forest, bridges, mountains all around, complemented by valleys and the gray-blue sky, give a shaft of genuine joy and delight.
What once was, is revealed with a careful look. The place, as if setting the rules by itself, challenges you to go deeper and wander until you compose the image yourself. To cross bridges and stairs in Vradeto, to reach the ravine of Vikos, to climb smooth slopes and dense forests in Vitsa. To stand in abandoned monasteries like Agia Paraskevi and in cisterns. To walk between mansions and houses every day, to rest in villages and fountains, to listen to the magical silence of the landscape.
Hiking gives depth to the journey. Active contemplation and observation in the "now" creates suitable conditions for an experiential learning of the principles of respect and coexistence with nature around us and beyond us. Active reflection and re-reflection on the historical phases of the place, dark and light, helps to overcome individualistic and introverted attitudes and then to transition to a network of ideas, tolerance and diversity.
Journey . . . on the edge, on the stone path.
To search for secrets of the horseshoe turns, to raise level in the absence of sounds. And so after a few hours to reach your destination feeling lucky that you experienced today in a stone orbit.
Privilege of this place, of Zagori, of the place "beyond here", such trips to the edge.