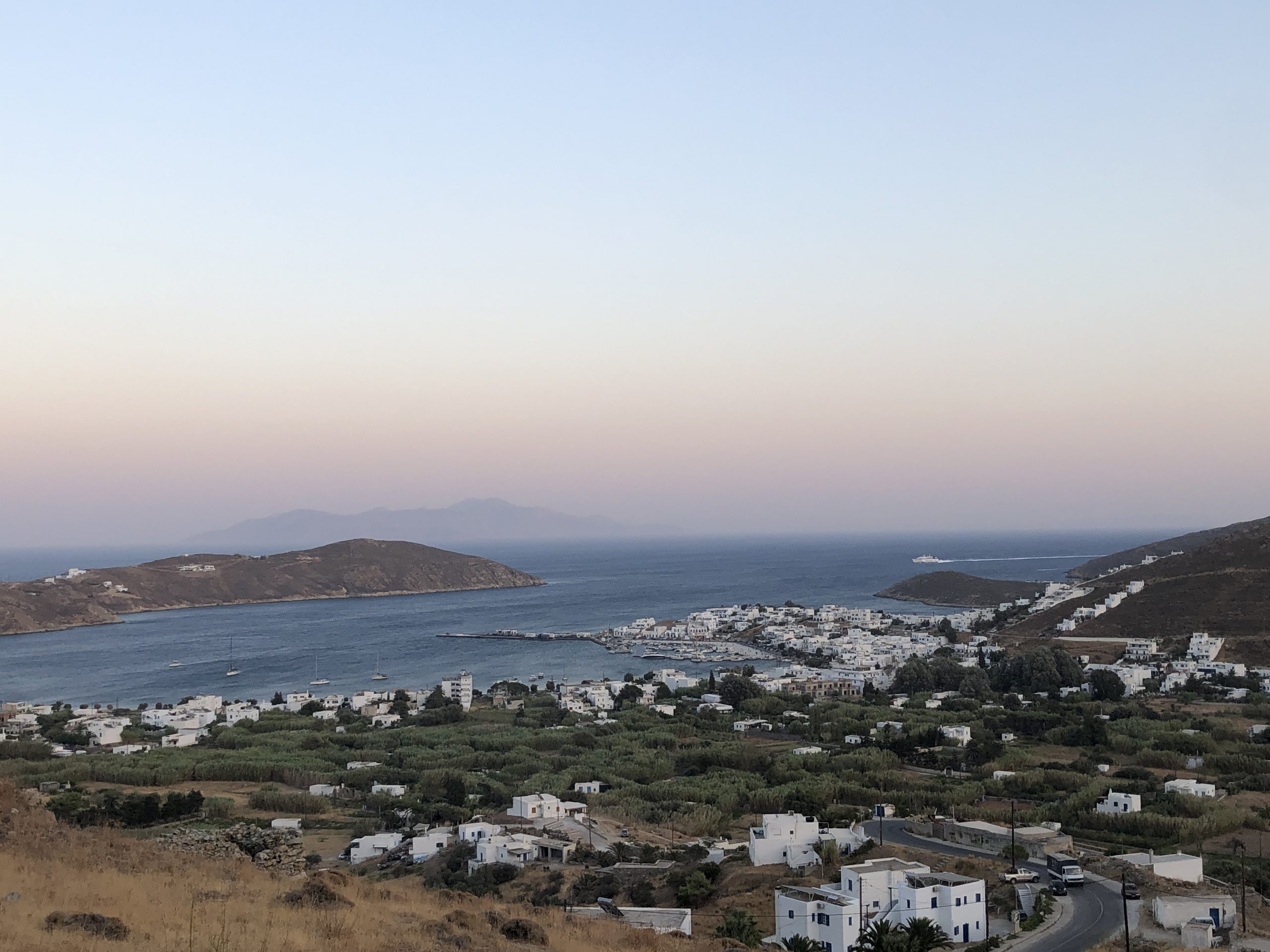 6 3 Oct 2020
georgemyzalis
Serifos: The So-called The Hospitable  Anemochadi, the Wind caress.
Time seems to stop every summer on every island. And in this specific island, for those who do not come from any, let me tell you, changes occur frequently. It takes five years to turn the "fantastic" into "very good" and make a visit optional from "a must do". Serifos is our topic, here.
I am certainly not objective as I spend a "honeymoon" with the island. I have visited it only once and a half, but I have not had enough yet. But before I start the "travel reporting" with the beaches and parts of the island, I will refer to something more important: the people.
Because all places emit goodness and holiness thanks to the people. And my own people, those who are responsible for my love for the island of Serifos are the special Theodore (primarily) and the beloved Sonia (and her family) afterwards. Details – personal data – I will not mention. I will remain "stuck" in my gratitude to them. And I proceed…
Serifos: The Iron Island.
First of all, the place has energy, it has a history, it carries auras, it has been watered with sweat, blood and tears. It floats in the atmosphere, it gives more dimensions than those of a simple visit. On this island, in 1916, shocking events took place with the struggle of the miners for better working conditions.
Look for the story and – definitely – listen to the album written by Christos Thivaios about Serifos and its history. Its title: The Iron Island. In the 8 days I spent there, last summer, the needle was "stuck" in his songs. One of his specific verses, in fact, seemed to "explain the enigma" of the island within me:
"Every man and expensive mine, he wants you day and night bending in the mine, and when you go out at night in your palms you will have light, it is his soul that the sky envies".
An Unstoppable Road trip on the Uphill.
With the disc in my ears, on my motorbike (come on, bring it on), I toured the island almost every day, at dusk. On the way to the beaches, where the Sunset Race of Serifos takes place every September, the sun sets "on the plate".
If you are a little romantic, you are done – you are falling for the place. And if you have not fallen for a human, you will fall in love with the place. And then the other song plays in your headphones, saying: "because I heard the devil walking inside you and I kissed him on the mouth".
What Do You Keep And What Do You Share?
If I make a travel report – so that the text has a useful purpose – I keep, first and foremost, the people. All the people that Serifos endowed me with. Then I can talk to you about some companies:
Breakfast in the country: At Stratos's. Omelettes, cayenne, mosaic. And the menu… anthology of poetry.
Breakfast in Livadi: Yaght Club (although in it you make breakfast and dinner with drinks and music, only sitting and measured this year due to Covid).
For meat: Bakakaki undisputed.
For fish: Lepi-Lepi (fish scale). With fantastic dishes and not so ordinary.
For meat, also: in Kambia.
Serifos, A Road Paradise And Hell Together.
Runner as (I want to believe that I am), I could not not run on the island. Its paths are paradise, hell everytime than go uphill. And this happens often. But because what goes up goes down, the alternation makes the smile repaint on the lips.
As I returned to active action after an injury, everything seemed idyllic. Man does not want much, after all. The poet says the same. Every poet, essentially. From kiosk, to academic.
Blue Waters, Fairytale.
I will not write to you about beaches. You will find them easily. Besides, for the one that I "die" to write, I have promised my friends that I will not reveal anything. And this is what I will do.
Anemochadi, The Hospitable. The wind caress
It blows in Serifos. Not so much this year, but it is generally blowing. And Thodoris shouts leading in front of me: "Anemochaaaaadiiii". And he is right.
Because, although we are talking about meltemi in the Aegean sea, the air in Serifos is hospitable. It does not bother you. Me at least. And Theodoris always knows how to direct us to a sheltered cove.
I hope he does it next year too. See you there again. For 20 days this time. And dreams are allowed. Still.
George Myzalis – Musicologist, Journalist.